How to Setup VPN on Apple TV
Feb. 10, 2015, 2:58 p.m.
Apple TV is a really great product that connects you to YouTube, Bloomberg, Netflix, and lots of other channels. But many of these channels, such as Netflix, only allow users inside the USA to use the Apple TV to watch their programs. Same thing applies to other streaming services. But Apple TV does not have built-in VPN software, so using VPN client on Apple TV is not possible. Instead, you can use other methods to connect an Apple TV to a VPN.
This method is using your computer (PC or Laptop) to share a VPN connection with your Apple TV; these are the steps you need to set this all up:
Get a VPN connection on your laptop or desktop computer, and make sure that you are able to access the internet through it.
Grab your Apple TV and connect it to your computer via Ethernet cable.
Depending on the operating system installed on your computer, follow the following steps:
For Mac users:
Configure VPN connection on Mac then follow these instructions:
Go into "System Preferences", and then click "Sharing".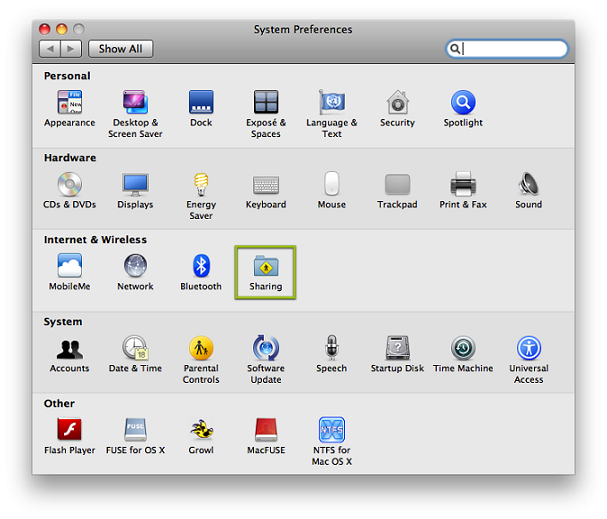 Choose the "Internet Sharing".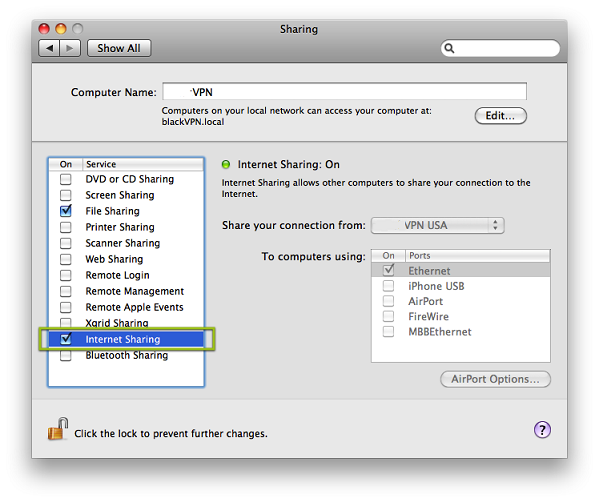 On the right hand side, make sure that:
"Share your connection from:" has "AirPort" selected.
"To Computers using:" has "Ethernet" selected.
For Windows 7 users:
Configure VPN connection on Windows 7 then follow these instructions:
Go to "Control Panel".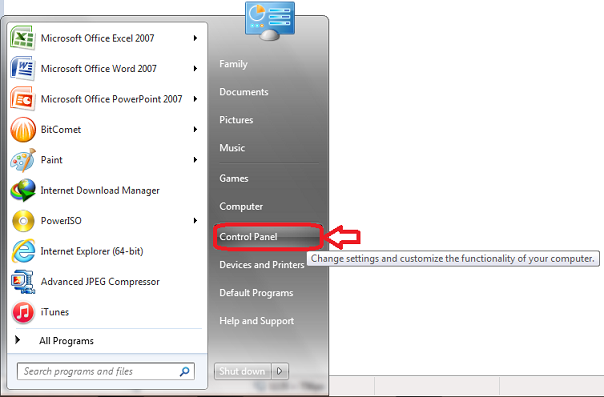 Click on "Network and Internet".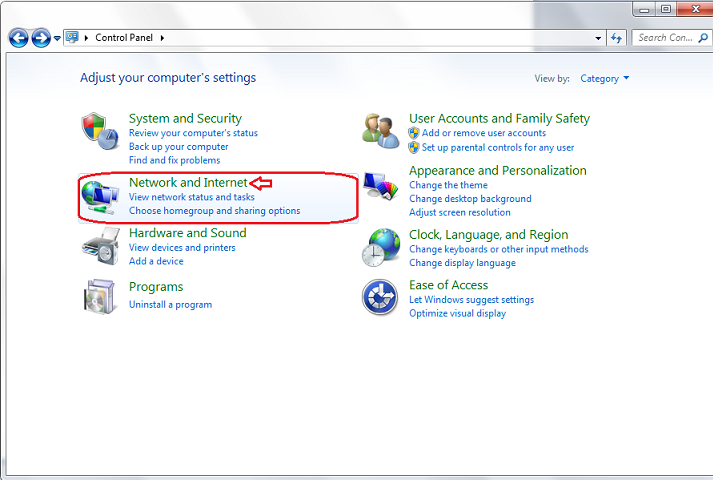 Click on "Network and Sharing Center".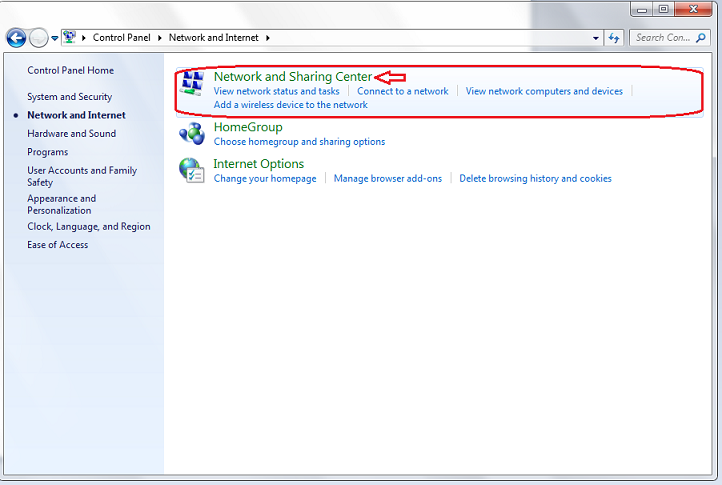 Click on "Manage Wireless Network's" Link.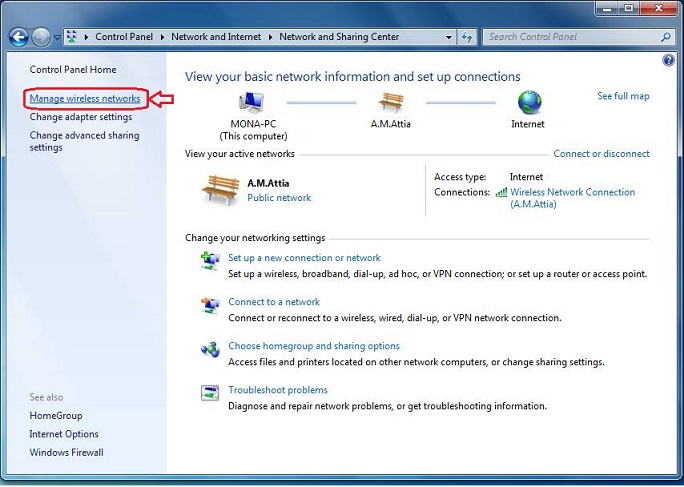 Click on your wireless connection and then "Adapter Properties". Click the "Sharing" tab and tick "Allow Other Network Users to Connect through This Computer Connection".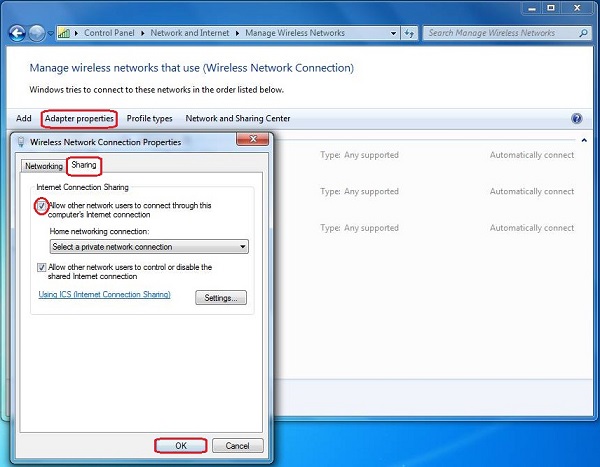 Now, you're all set and ready to connect to VPN through your Apple TV.