Talk to our Telegram bot to get a free voucher or find list of agents:
https://t.me/bvpnofficialbot?start=c-IR
Find a shortlist of our agents in Iran to get your premium token:
https://t.me/bvpnvip
bVPN Can Assist You Regain Control amidst Internet Censorship and Firewalls in Iran: Understanding bVPN Significance for Users
Iran has a highly regulated and censored internet, and the government uses advanced technologies to monitor and control online content. Fundamentally, firewalls are one of the significant tools employed by the Iranian government to control the internet. These network security devices staunchly regulate incoming and outgoing network traffic based on predetermined security policies.
The Iranian regime uses firewalls to protect and safeguard Islamic tradition, combating the possible threats to national security closely. As a result, several websites and services deemed inappropriate are blocked, such as pornography, political content, and social media networks.
Internet censorship considerably affects the online user experience in Iran, where mainstream and popular services globally are unavailable. This unavailability of Internet services provides individuals working and travelling to Iran—including expats and tourists—challenges finding products needed to access content online.
However, a Virtual Private Network (VPN) can provide surfers access to blocked pages and services through encryption—protecting users online/ID visibility. VPN software like bVPN offers an excellent service; their advanced proxy functions with several comprehensive protocols should provide effective access to otherwise-blocked content.
Nevertheless, Iran's governmental firewall technology empowers authorized sectors to monitor VPN usage/account registration closely, halting connections from non-cooperating VPN agents.
To improve safety and connectivity, Iran allows users access to valuable information through smoke privy activities like the SSL or SSH protocol available using software systems like bVPN to minimize the required support resources without compromising primary functionality and security. With a trustworthy VPN, Iran-based individuals in Iran or on the move anywhere globally can securely and privately enjoy rapid persistent activity and use of restricted web-pages.
Streaming Services and Internet Censorship in Iran
Streaming services are gaining popularity in Iran. These online platforms offer users access to diverse movies, TV shows, and other compelling digital content to keep them updated on the latest news and pop culture trends. Both global and regional streaming services now offer a variety of entertainment choices for all ages, with a specific increase in popularity seen among Iran's growing adolescent population.
However, there remains a stringent internet censorship law in Iran, limiting people's free access to online content. Millions of Iranians, both national and international remote workers, continue to be affected daily thanks to strict government regimes attempting to limit or completely ban access to commonly-used platforms such as social media. These restrictions constantly affect users across the world by limiting access to irrelevant features and necessary content for VPNs installed by demanding internet users. The rigidity of governmental censorship is highly likely to infringe upon the freedom and entertainment value of online services.
To counter these limitations, many Iranians use Virtual Private Networks (VPNs) as an alternative to have free access to foreign media content, which grants access to an unlimited amount of movies and TV shows from various global streaming services. Using various maneuvers, VPN-users can bypass censorship and censorship regulations without limitations and access needed political information effectively leading negotiations and eliminating unwanted borders.
Despite challenges by entities to block mainstream content access to relegate online content continues to hinder dignitary will, thus effective local interventions are necessary for a healthy dialogue. Encouraging the birth of avid digital startups, alongside proficient users and aspirants, still mainly intent on generating revenue profits, reporting intelligence and restraining beneficiary digital platforms through such pivotal hindering direct monitoring scrutinizing mechanisms dedicated for users in sub-communications module ensures benefit for industry streamlines. Produced via platforms on these channels by start-ups to evolve the digital capabilities and improve the user capabilities surrounding local experiences via an aim for surreal output aesthetics.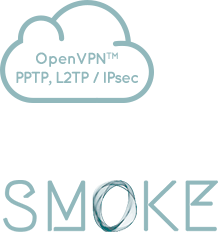 VPN Traffic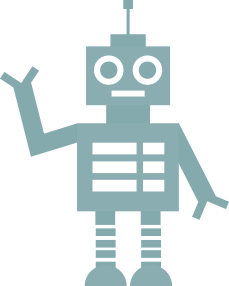 Corporations and ISPs blocking or throttling VPN traffic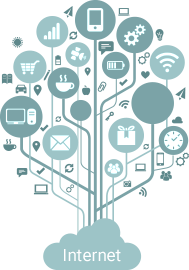 The Unrestricted Internet
What Good is a VPN if it Does not Safeguard Your Privacy?
Using a VPN in certain countries can help you bypass restrictions and access content that may be censored. However, it's important to select a VPN provider that is secure, dependable, and has the ability to overcome any potential barriers.
While free VPN apps might appear appealing, they can put your personal information at risk by collecting and sharing it with third parties. That is why employing a trustworthy VPN service like bVPN is a better option in Iran.
With bVPN, you can keep all of your online traffic encrypted and secure from prying eyes. We have a strict no-logs policy, so we don't monitor your online actions or retain any information about your habits.
Our dedicated team of developers has created a specialized protocol called SmokeV2, which is included in our iOS, Mac, and Android applications. This feature ensures that your VPN connection cannot be identified by any potential types of bans, allowing you to enjoy unrestricted internet access without the fear of being tracked or disconnected.
No matter where you live in Iran, including Tehran or Mashhad, bVPN is a dependable and protected VPN service that will help guard your online privacy and rights.
VPN Throttling and Blocking:
Wireguard, OpenVPN, L2TP, and iKev protocols are constrained in many networks because of deep packet inspection (DPI) firewalls, making it difficult for users to access VPN services. This limits internet freedom, and affects VOIP calls and streaming services that rely on these protocols. bVPN solution is SmokeV2 protocl, integrated into bVPN apps, offers users a custom built UDP tunnel that bypasses DPI firewalls, avoiding online tracking and eliminating disconnections.
bVPN respects the importance of online privacy and digital freedom for all internet users. Public Wi-Fi networks use DPI firewalls to constrain online privacy, however, SmokeV2 enables user access to deeper layers of the online world, with impunity for online traffic and protects users from online throttling that shuts down their online connections.
The end goal of bVPN is to provide the perfect VPN service for secured and free online activity. With SmokeV2, bVPN can realize absolute VPN speed against deep packet inspection (DPI) fireswalls and local network firewalls that throttle. The service, thereby, grants online privacy and security, enabling uninterrupted use of fundamental features of the internet while simultaneously preventing user tracking and monitoring.
Benefits of Using bVPN with SmokeV2
Frequent international travellers & businessmen in regions with internet restriction will benefit from bVPN with SmokeV2. Proxy/VPN cannot even establish a connection in specific hosted regions; bVPN gives an entirely secure, active supporting absolute guaranteed privacy & connection restoration. Exclusive Surveillance regions featuring Deep Packet Inspection Firewalls & would crush arbitrary VPNs - but bVPN with SmokeV2 offers surplus protection against this. Backup mechanisms in the bVPN with SmokeV2 assure unhindered inter-connectivity, even if this results from deliberate firewalls throttling large bandwidth traffic.
Moreover, if VPN blocks & bandwidth throttling affect connection latency/performance issues, they require a faster, unblocked implementation to reinforce restrictions without disruptions. bVPN-SmokeV2 unblocks geo-located websites and offers unhindered internet access standard without sacrificing online privacy.
How to Use bVPN with SmokeV2
After logging in with your premium account, on top of the "Connect" button, make sure you tap on the SmokeV2 button.
bVPN with SmokeV2 requires an active subscription and it's the most affordable and cheapest in the market, with the option to cancel at any time. You can purchase a subscription from our website or directly from the app via Google Play or Apple App Store, depending on your device.
bVPN provides a daily free trial to non-paid users, which is completely free and requires no registration or login; simply download the app and click connect.
Register for bVPN account HERE!
Don't forget to LIKE our official Facebook page to keep up to date with our latest news and offers.