How to Use b.VPN – OpenVPN Client for Android
March 2, 2015, 6:31 a.m.
Click here to download bVPN for Android (+4.0.3).
In case Google Play is not accessible in your region, you can download b.VPN for Android at the link below:
https://s3-eu-west-1.amazonaws.com/b-vpn/bVPN.3.0.55.apk
To purchase bVPN plan using Google Play account:
If you haven't registered for a b.VPN account yet, tap on "Register".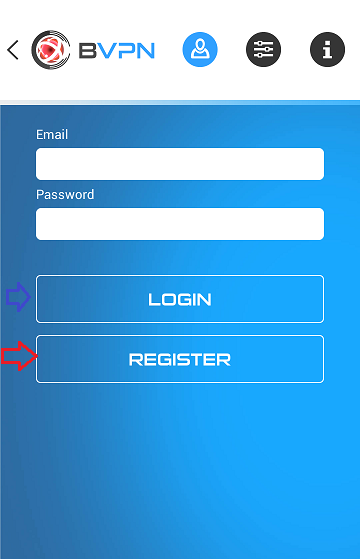 Provide a valid Email address and a Password then tap on "Register".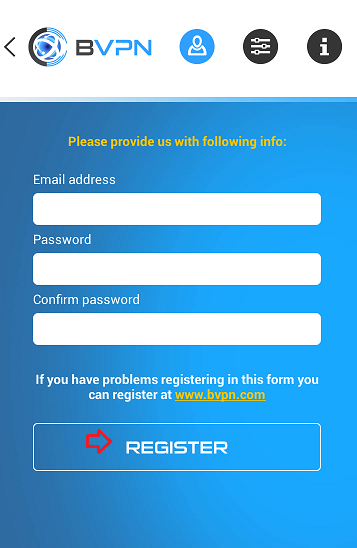 Once your account is activated, insert your Email and Password and tap on "Login".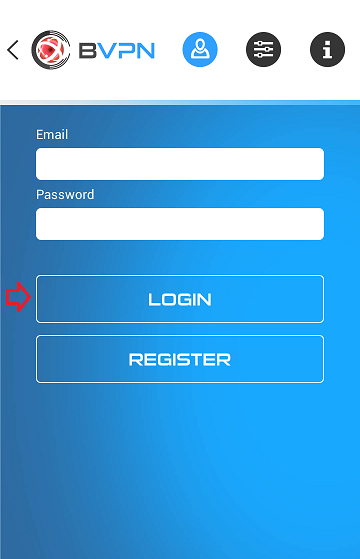 Now tap on "Pricing".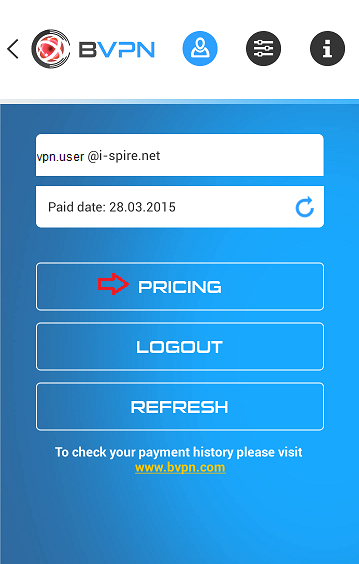 Tap on your preferred b.VPN plan.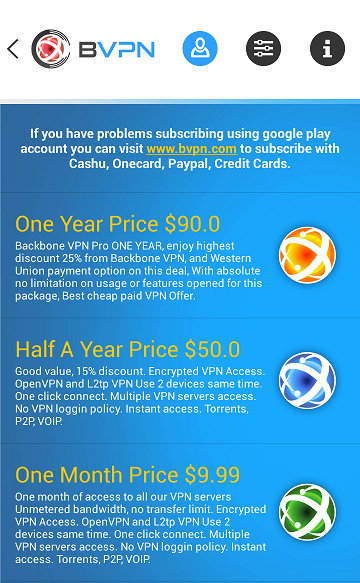 Tap "Continue".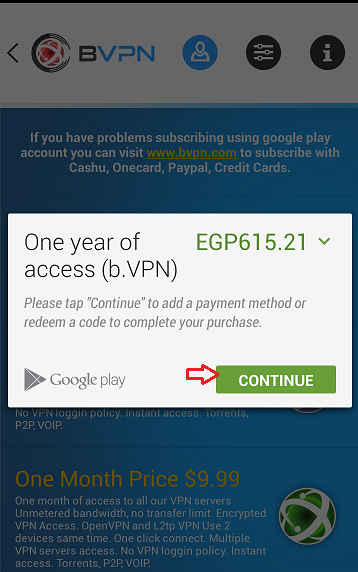 If you have already purchased b.VPN plan:
Insert your Email and Password and tap on "Login".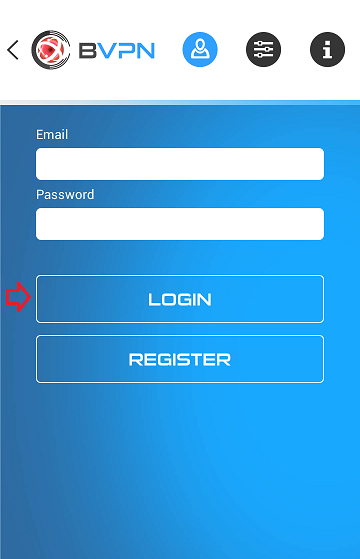 If you're unable to login although you're sure that your email and password are correct, please apply the following instructions:
Tap "Settings" icon right next to login icon then tap "ADVANCED".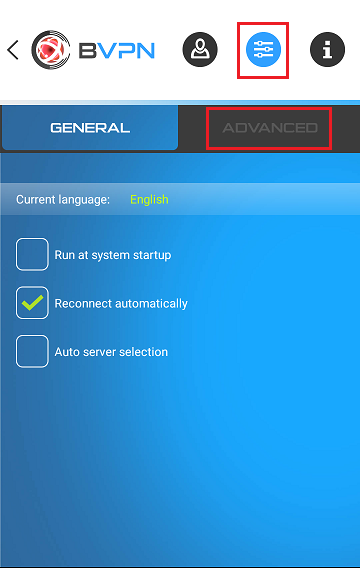 Check "activate advanced settings" option then remove the first option ".com" by taping "X".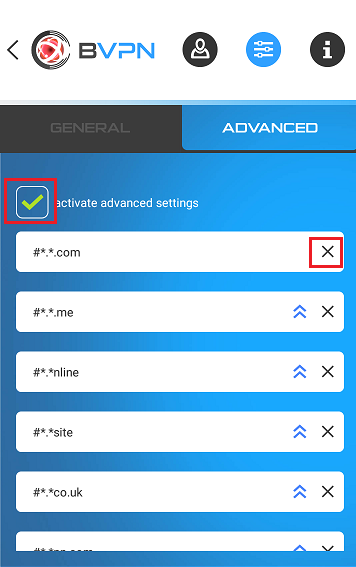 Scroll down and tap "Apply" then try to re-login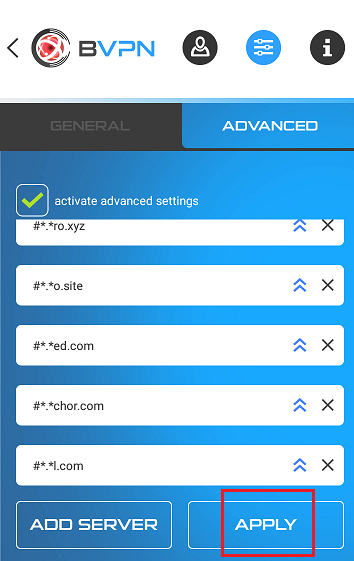 Tap on "B.VPN" logo.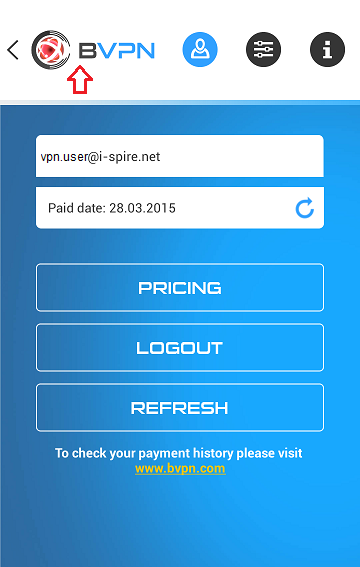 Select your preferred b.VPN server then tap "Connect".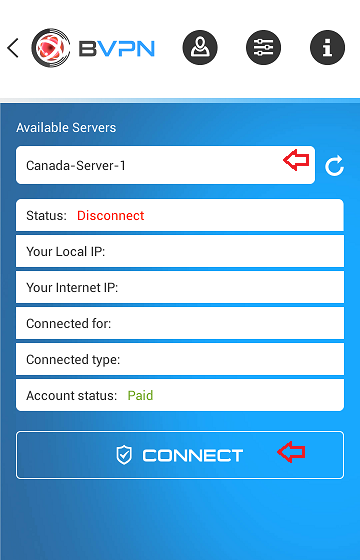 This is how b.VPN will look after you're connected.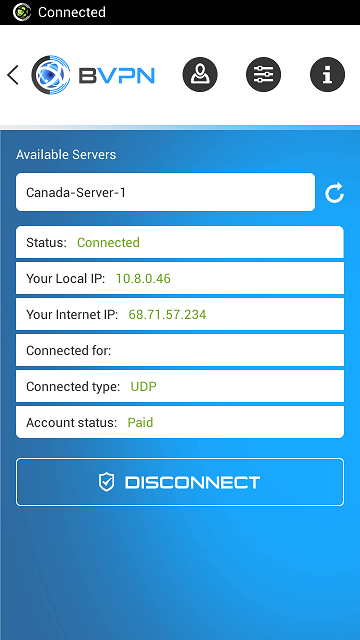 Using SMOKE Tunnel
Tick "Use Smoke" checkbox then tap "Gear" button.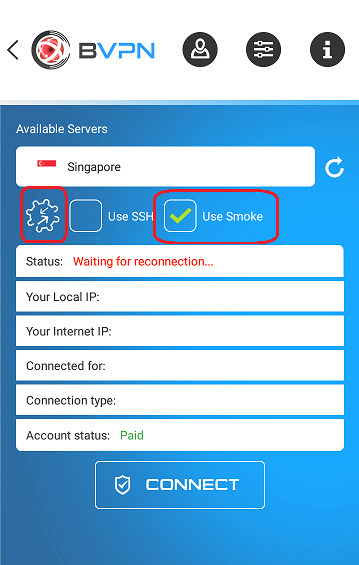 You will see SMOKE settings.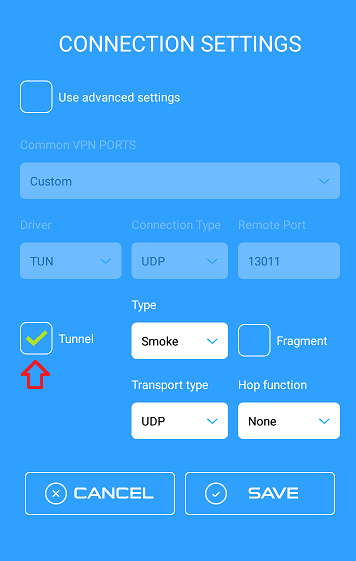 There are 3 modes for "Transport type" UDP, TCP and Hybrid (a comination between UDP & TCP).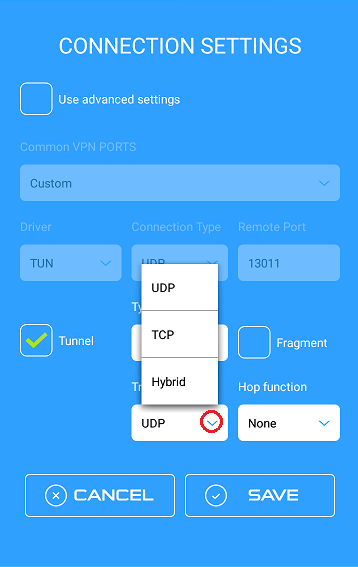 And 3 modes for "Hop function" None, IP Only and Full.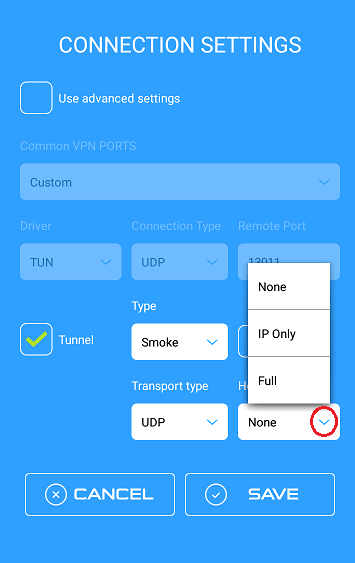 Notes:
*Mostly, UDP will give you the best result. However, in case you suffer slowdowns with UDP, you might use Hybrid which is a mix between UDP and TCP.
*If you fail to connect with UDP or Hybrid, please try TCP but with IP hop only.
*By disabling "Fragment", "UDP" may function more properly with some networks.
For more options, tap on "Settings" icon.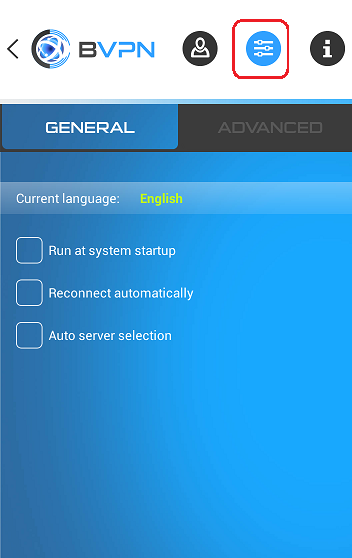 If you have any inquiries, tap on "i" icon.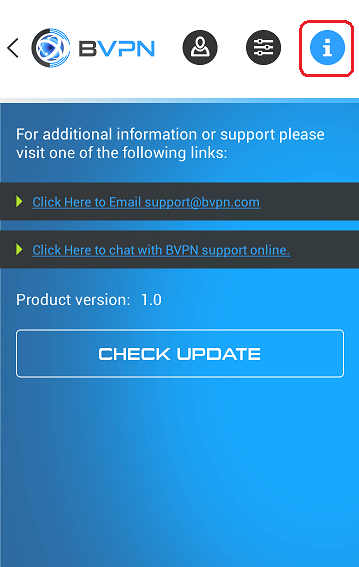 To prevent b.VPN from disconnecting when your screen is locked, please follow these instructions:
Tap "Settings".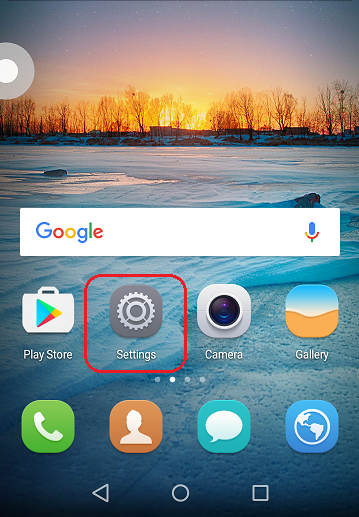 Select "Power saving".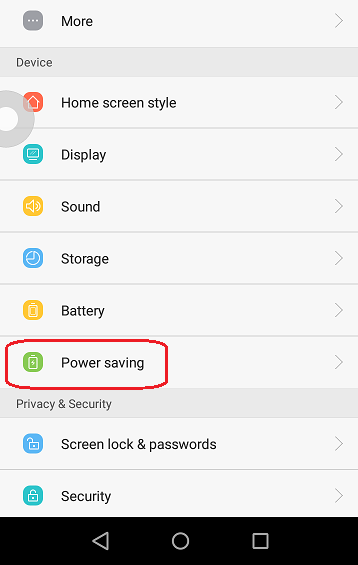 Tap "Protected apps".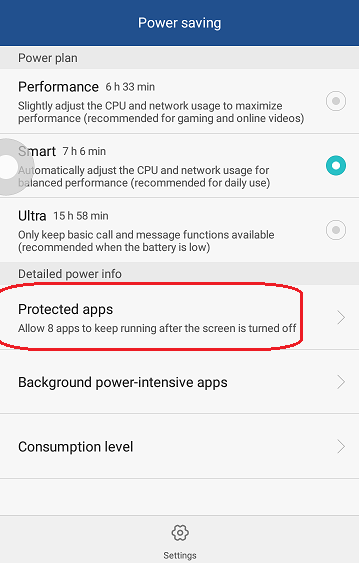 Slide the button next to Backbone VPN to the right side to turn it on.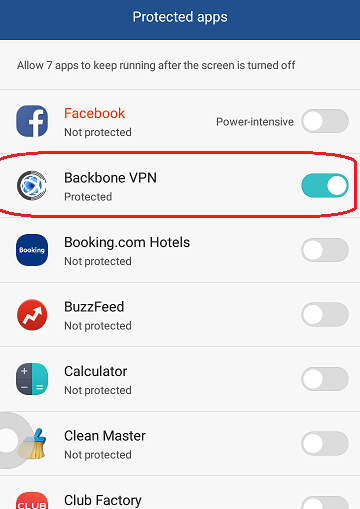 If you would like to allow all apps to keep running, choose "Performance" power saving plan.