How to Use b.VPN – OpenVPN Client for Mac
March 11, 2015, 2:18 p.m.
Click here to download b.VPN for Mac.
Follow simple installation steps.
If you're b.VPN free trial user:
Click on the dropdown menu to view list of b.VPN servers, select your preferred server and click "Connect".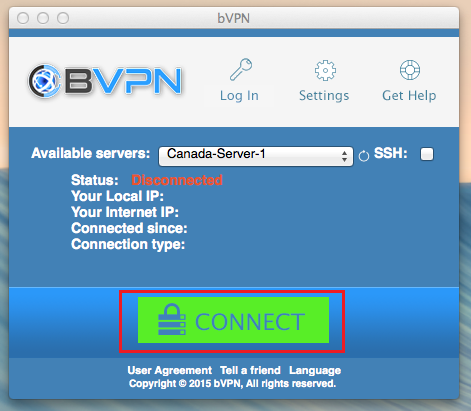 If you're a paid b.VPN user:
Click on "Log In" tab.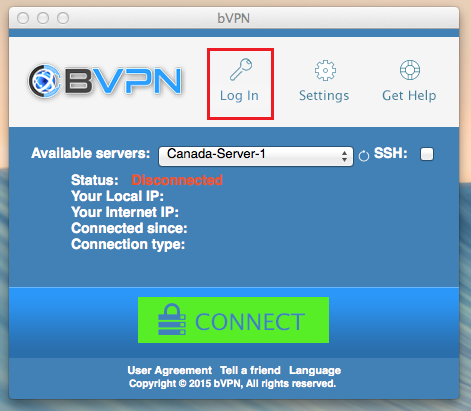 Insert your registered Email address in b.VPN and your Password and click on "LOGIN" button.
Now you should see your paid date. Click on "BVPN" icon to go back to main window.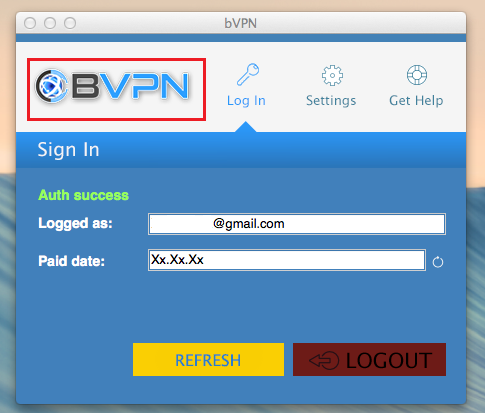 Select your preferred b.VPN server and "Connect".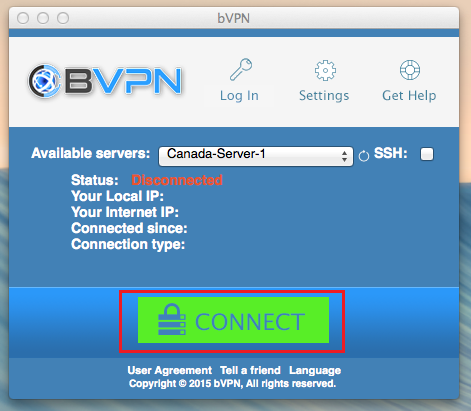 This is how b.VPN will look like when you're successfully "Connected".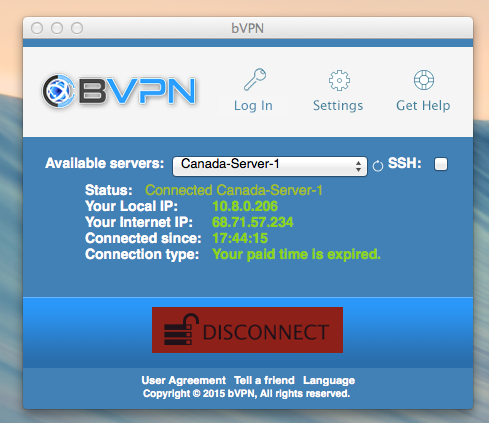 To view more options, click on the "Settings" tab.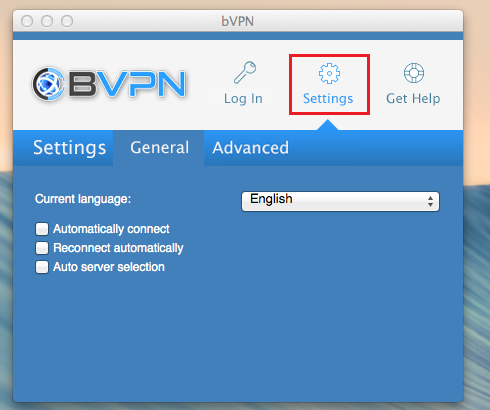 If you need help, click on the "Get Help" then on "Support b.VPN" link.