How to Setup L2TP VPN on iOS
Jan. 18, 2015, 1:06 p.m.
iOS is an operating system developed by Apple to be used on its manufactured mobile devices; such as: iPhone, iPad and iPod touch. b.VPN service offers the user two ways of configuring L2TP VPN connection on iOS; either by downloading b.VPN application for iOS from iTunes or by a manual setup. Both methods grant you the same features, same encryption and access to all b.VPN servers.
Important Notes:
*Click the link below to view a list of available L2TP VPN servers and the matching "Shared Key".
https://www.bvpn.com/accounts/profile/l2tp_server_list/
*Your username and password are your registered e-mail address and password on b.VPN.
*You have to be a paid user in order to use L2TP VPN connection.
Follow these steps to create a VPN connection on iOS via L2TP protocol
Tap "Menu" from your home screen, then tap "Settings".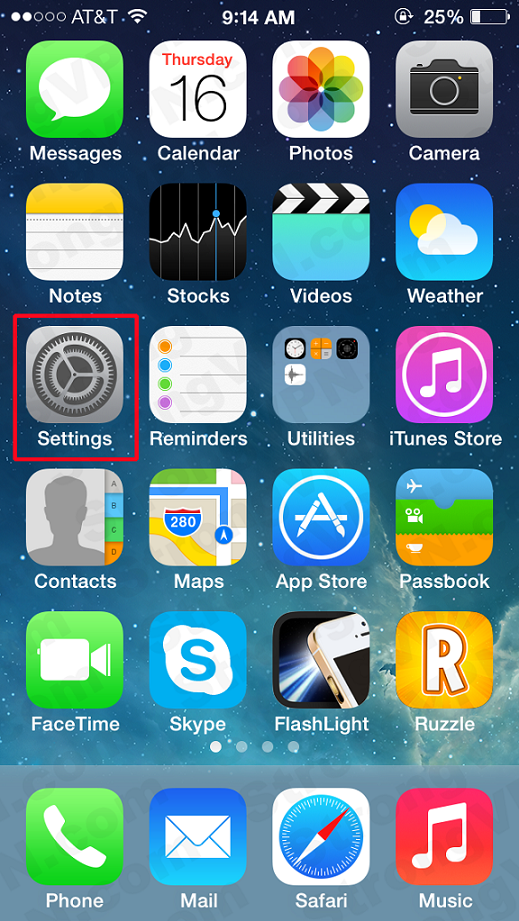 Tap "General"
Proceed to "VPN".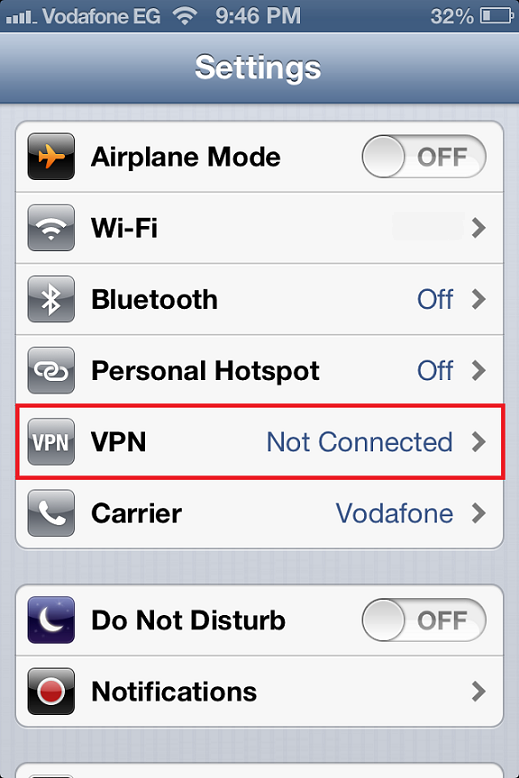 Tap "Add VPN Configuration...".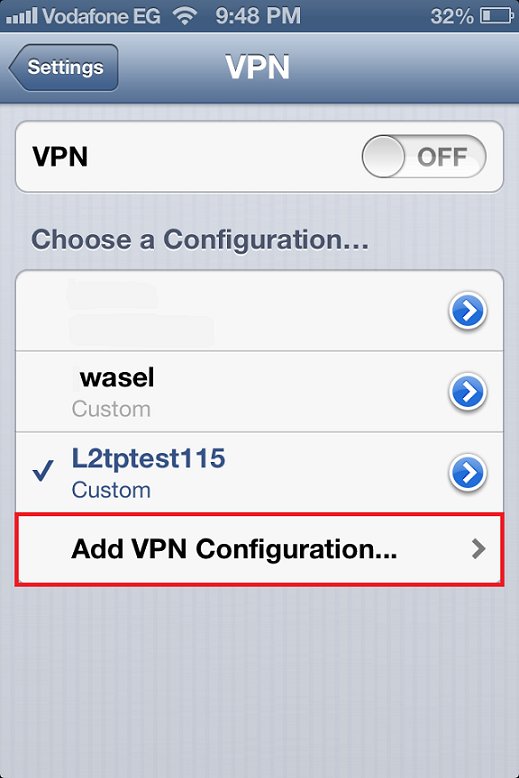 Select "L2TP".
Enter the following information:
Description: Any preferable name (it's recommended to use the VPN server's address).
Server: address of the VPN server (e.g. ca.usa.bvpn.com).
Account: your b.VPN account username.
Password: your b.VPN account password.
Secret: oorg5y8ajugiwgc

"Send All Traffic" should be "ON".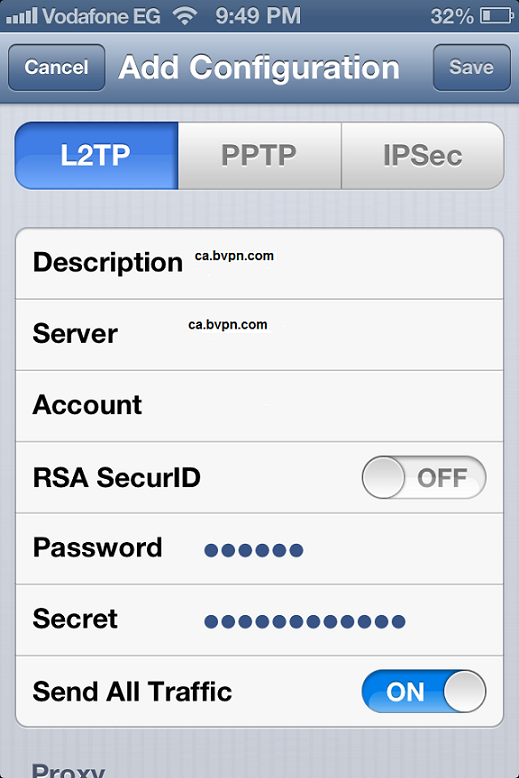 Save the configuration and go back.
Tap the button to the right of VPN to connect.
Wait until your connection is established.
Confirm that the connection is on by checking its status. Also notice the VPN badge on the title bar.
Now you are successfully connected to b.VPN servers on iOS via L2TP.